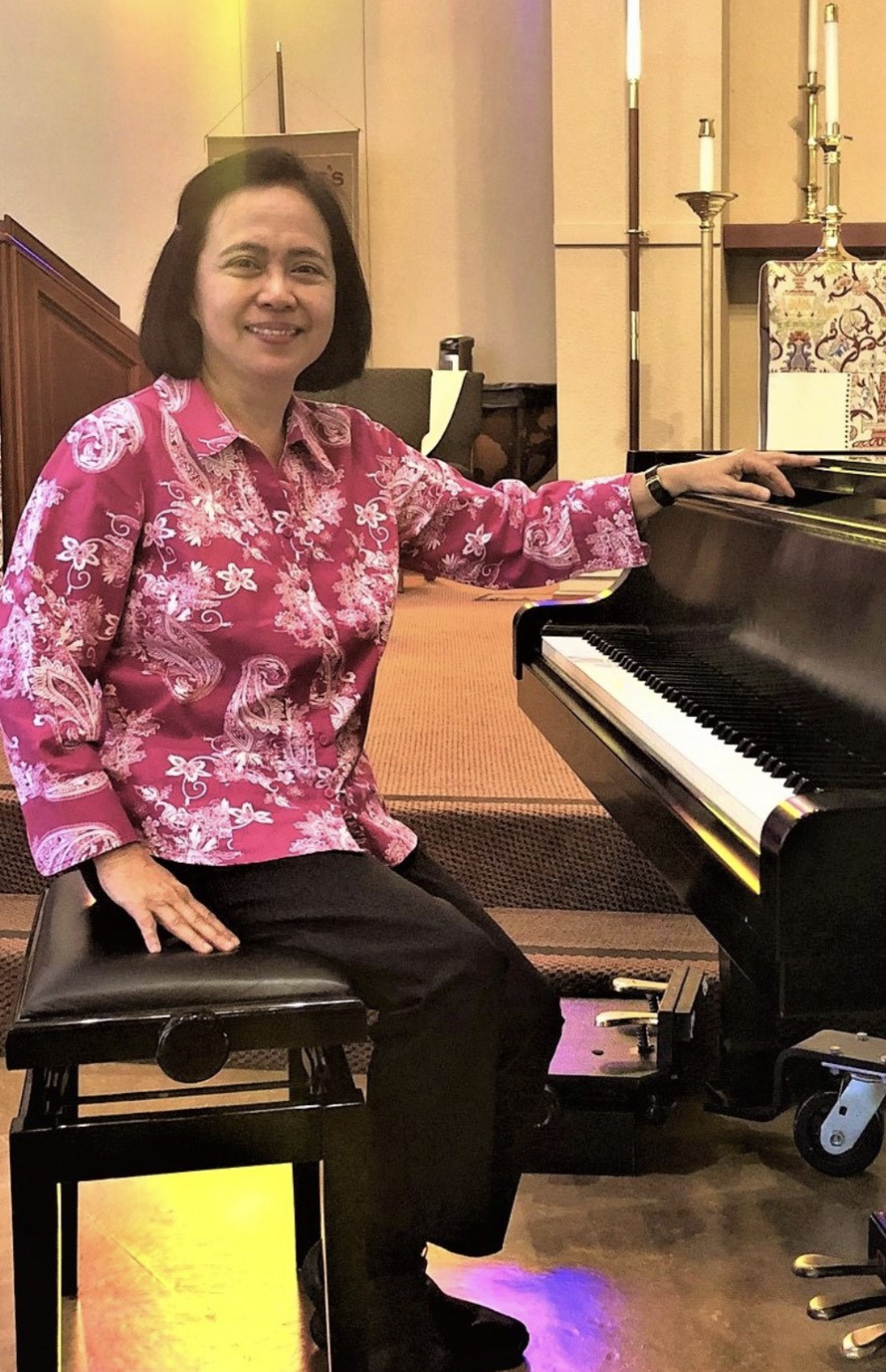 Piano


Angelina Gutierrez is a professional piano educator in the Bay Area for more than 15 years. She integrates her multidisciplinary experiences and shares her passion for teaching to students from beginner to advanced levels by coaching them to enjoy piano technique, sight reading, music theory, music analysis and mastery of repertoire. The students she continues to prepare for piano and music theory certification for ABRSM, MTAC Certificate of Merit, US Open Music Competition and other nationwide piano festivals have gained outstanding awards. Angelina summarizes her piano teaching philosophy as "nurturing the holistic development of her students towards artistic and lifelong enjoyment of music through excellent standards, dedication and personal attention for each learner".
She has concertized as classical solo and collaborative pianist with chamber ensembles for community building-outreach projects in Boston, Washington D.C., California, Honolulu, Guam, Toronto, and Manila. Her classical piano recordings and religious music arrangements were published by Pauline Media in the Philippines and the USA. A former associate professor of music and theology, her research projects in music pedagogy were awarded research grants for her lecture presentations at prestigious international universities in Europe, England, North America, Australia, South Africa, the Middle East, and Southeast Asia. Her scholarly writings on the psychology of music learning and education have been published in England.
With a doctorate degree in education, Angelina Gutiérrez has multiple master degrees in Piano performance, English studies, Theology and Education. Starting her piano studies at 4 years old, she obtained her baccalaureate, master and doctoral degrees with high distinction awards from St. Scholastica's College, the University of the Philippines, California State University East Bay and De La Salle University in Manila, Philippines, and Northern California. Re-locating later to Boston, MA, she accomplished her post graduate music studies at the New England Conservatory of Music & Harvard University Department of Music.