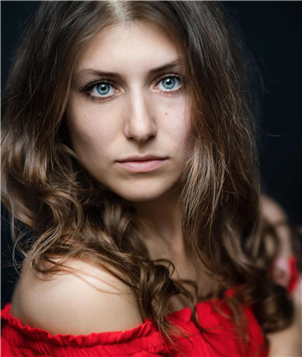 Voice
Emily Evans is a classically trained soprano originally from Chicago, Illinois. She earned her Masters of Music in Vocal Performance at DePaul University. Since graduating Ms.Emily has performed with various theaters and opera companies, including but not limited to, The Gilbert and Sullivan Opera Co. of Chicago, The Dayton Opera, La Comedia Dinner Theater, and The Public Theater of San Antonio. Recent credits include : Sibella (Gentleman's Guide to Love and Murder), Fiddler/ensemble (Bright Star), Janet (Rocky Horror Picture Show), Johanna (Sweeney Todd) , Cindy Lou (The Marvelous Wonderettes) , Angel (Joseph and the Amazing Technicolor Dreamcoat).
Ms.Emily also starred in the one woman show "Credible", and can be seen on Amazon Prime in the upcoming teenage film "Velocity Girl" as Pamela.
Ms.Emily served as an Adjunct Vocal Professor at the University of Dayton and has directed musicals and classes for CYT as well as Town Hall Theater. She is grateful to be a part of the team at Harmony Music School.
Ms.Emily finds joy in teaching young singers, and she uses various methods to develop their ear and musicality. She has found they are sponges and are able to develop a good ear at a young age. Oftentimes singer's music theory falls by the wayside so Ms.Emily makes sure to also work on theory with her students.