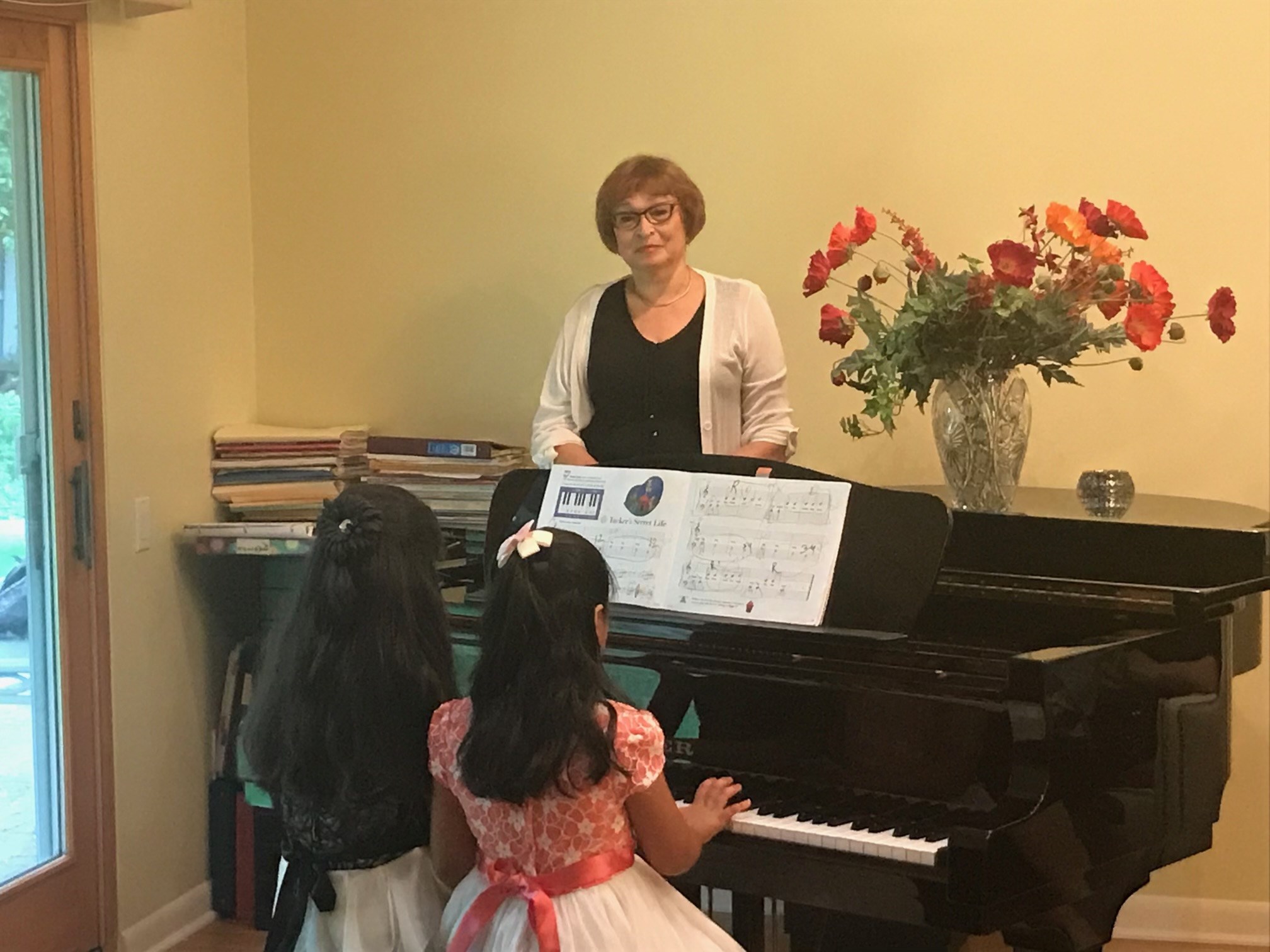 Piano
Graduated from Moscow State Conservatory College, Ms. Lemberg has been teaching in United States for over 30 years. Ms. Lemberg moved to the Bay area from Michigan where she owned and taught at Classical Music School later known as Allegro Music school. She has been teaching piano, theory and music history as well as producing and participating in numerous recitals around the area. Her students have been regularly participating in concerts and competitions and have been further developing their skills in goal setting, building the confidence of being on the stage and perform in front of the audience among many others that are so important in everyday life.
Ms. Lemberg has served as a judge for various tests, and competitions through Michigan Music Teacher association (MMTA), like National Music Guild, Michigan State Achievement Testing competitions and Honors Recitals. During that time, Ms. Lemberg' students participated in piano competitions, scoring at the top every year, qualifying for semifinals and finals, being rewarded with monetary awards in the following tests and competitions: Michigan Music Teacher association (MMTA), Michigan State Achievement Testing (SAT), Honors Recitals, Livonia Piano Forum and Award for Piano Performance Excellence (APPE).
Ms. Lemberg uses a wide range of teaching styles and techniques, that are tailored to students' individual needs, ensuring effectiveness, developing individual piano curriculum for each student, best suited for the the development of needed musical skills, understanding inclinations of the individual. She establishes a close relationship with parents and engages them in the learning process. Since the time is of such an important essence in modern life Ms. Lemberg finds extremely important to teach the student how to successfully practice at home getting the most result in the shorter time.
Ms. Lemberg prepares her students for Certificate of Merit tests and piano competitions.